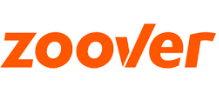 Present: Freelance Copywriter
Employeer: Zoover
For Zoover I will create multiple landingspages with SEO proof content.
Present: Freelance Digital Community Manager
Employer: Recruiters United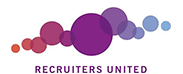 The primary objective is to increase awareness of Recruiters United and its events within the target, generating visitors to the website and events, increasing the number of relevant visitors and
registrations (members and newsletter) on the website by using SEO, SEA, social media, writing blogs and vlogs and (display / online video) campaigns. I focus on creating and update content (words, images and sound) for website and social channels. Therefore I develop, in consultation with the community manager, a content marketing and strategy calendar.
Present: Freelance Communications & Marketing Manager
Employer: Lead Tactics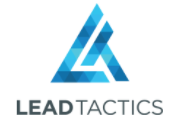 Lead Tactics is a flexible external marketing department aiming to the Maximum Result according to the Pay Per Result principle. As Communications & Marketing Manager I am responsible for devising of online campaign strategies, determine the content structure and guiding the process for their new clients.
Present: Interim Online Fundraiser

Employer: SOS Kinderdorpen
I bring knowledge and experience in the field of online fundraising and about the deployment of new, innovative recruitment techniques to achieve the fundraising targets in the fundraising team , consisting of colleagues from recruitment, retention, data and communication. For that I invent, develop, test and implement new online campaigns, setting up lead generation campaigns, develop and (A/B) testing landing pages and contribute to the development of internal knowledge in the field of online
marketing.
2016 – 2017 Interim B2B (Online) Marketer
Employer: Schulinck – Wolters Kluwer


In this project I worked closely with the Marketing Manager and Project Assistants Training. As Online Marketer, I run daily (content) consultation with colleagues (Legal editors and account managers) to give the marketing strategy detailed form and content of both the online and offline channels. I coordinated and implements online and offline marketing campaigns. I was responsible for their email marketing. Manage external stakeholders, such as advertising agencies and online agencies. Develop content marketing communications. Defined the budget planning and marketing planning for 2017.
2016 Interim Online Marketing & Content Management
Employer: Start People Head office


For Start People I am overall responsible for Online Marketing and Campaign Management. I develop online campaigns, from briefing to evaluation. Manage external agencies (SEA, Social Advertising, Job Boards, and affiliate). Responsible for our traffic and conversion. Taking care of the SEO strategy and creation. Content Management, including content migration Restart and copywriting. Setting up eDM for B2B and B2C. Create a Social Media strategy, including content calendar.
2015 – 2016 Online Campaign Manager
Employer: Nextail

Nextail is the 'green field' company for all e-commerce activities of Blokker Holding. As Online Campaign Manager I was overall responsible for online campaigns for Xenos, Cook & Co and Leen Bakker and set up briefings and tight schedules for my teams (including content marketer, email marketer, social media marketer, performance marketer and a designer). In addition, I made strong concepts for sales and branding campaigns for brand building online. I defined a campaign strategy for 2016 (marketing plans & special promotions) to increase traffic and sales. Ensure for a proper structure of work, monitors budget, deadlines and deliver on time. Also I analysis reports (GA Premium) and evaluations for our campaigns and websites.
2012 – 2015 Online Campaign Manager
Employer: SBS Broadcasting


As Online Campaign Manager I was processing commercial project briefings SBS6 / Net5 / Veronica / Shownieuws / Piets Weer from briefing to final asset delivery. Coordinate within SBS (design / content / development / marketing managers / planning) and monitor planning, deadline, budget and ensuring look & feel and tone of voice. I set up and coordinating e-mail marketing for SBS6 / Veronica TV / Net5 / KIJK (DM, data, A/B testing, design, lead generation) and the transition from Clang to Selligent. Responsible online branded content, including SEO optimization. Content and site optimization (including A/B testing) Devising social media campaigns for SBS6, Net5, Veronica and KIJK. As an office for Digital Sales I was the first contact for new requests for online campaigns for advertisers.
2010 – 2012 All round Content Producer / Email marketing
Employer: Emesa BV


Update web content, writing SEO blogs and texts, link building, email marketing (including A/B testing), tracking traffic website and newsletters, Google Analytics, responsible for the white labels, social media, affiliate marketing, customer service, and contact partners.
2009 Junior Product Manager


Employer: Emesa BV
Update web content, writing SEO blogs and texts, create newsletters, A/B testing newsletters, responsible traffic website and newsletters, social media and affiliate marketing